TalkTalk Business talks up revenue growth
Talk Talk Business has name checked the channel as one of the main factors driving its revenue growth
TalkTalk Business, the B2B division of TalkTalk, has registered a 5.6% year-on-year increase in revenues and a 38% growth in the sale of business data products, following the release of its preliminary 2013/14 financial results.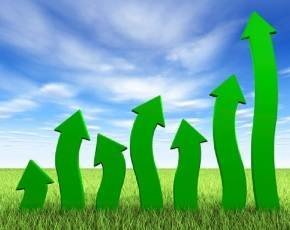 The company attributes the overall rises to a decent performance in both its direct business, which won contracts with Selfridges, Fullers and Iceland Group, as well as the indirect business. It claimed the large account wins offset a falling off in demand for legacy voice products.
The partner channel also registered significant grow throughout the financial year. A five-year contract with Fujitsu, led to the migration of 103,000 Post Office customers onto the TalkTalk network during Q3.
The vendor said that demonstrated that its channel strategy that provided partners with quality, flexibility and sustained margins and without undue complexity.
TalkTalk Business is also aiming for growth in the small business sector and recently refreshed its offering with the launch of a business phone and broadband package for £4.00 per month.
Charles Bligh, managing director, TalkTalk Business said: "Three quarters of successive growth is a wonderful achievement and demand for data shows no sign of letting up. As we continue to grow, our strategy is clear."
"We will continue to provide our customers and partners with simple, value for money products, that leverage the scale and capability of the TalkTalk network, while simultaneously developing new and innovative products that deliver both value for money for our customers and long-term growth for the business," he added.
Other significant wins that contributed to the bottom line included DX Group and a MPLS network covering 72 sites for a 5-year term and Hutchison 3G with a Wide Area Network plus WiFi covering 360 sites for a 3-year-term.
Read more on Network Infrastructure Solutions and Services