Employers demand for permanent IT staff dips
The latest analysis of the state of the IT jobs market has revealed a dip in the demand for permanent staff ending a few months of more positive conditions
Permanent employment prospects for IT professionals seem to be on the wane according to a report released by KMPG and the Recruitment and Employment Federation.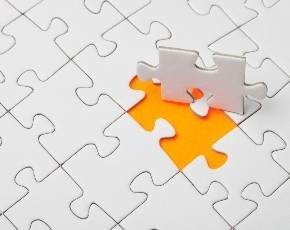 Demand for permanent IT staff fell slightly from a peak in March, while a rise in demand for temporary IT staff rose slightly, claims The Report On Jobs.
The report uses an index which measures employers demand. During April the need for permanent IT staff was registered at 68.5. This was down slightly on the March figure of 68.8.By comparison, the index for all types of permanent staff in the UK registered 67.3.
In contrast the need for temporary IT professionals rose slightly to 64 compared to 67.3 in March. This was slightly below the average for temporary worker in all categories of 65. The IT category as a whole ranked fifth place in a league table for temporary workers.
The index tracking demand for permanent employees in the IT and Computing sector signalled stronger growth than that for temp staff for four-and-a-half years.
Despite the dip in demand, Heath Jackson, partner in the CIO Advisory practice at KPMG, claims the demand for IT staff is leading to higher salaries.
He said: "With starting salaries rising at their fastest rate for almost seven years and temporary placements in the IT sector stronger than that seen in the previous month, people would be forgiven for thinking that the time is right to change jobs.
"The number of people putting themselves on the jobs market has dropped at its sharpest rate since 2004. It is this shortage of skilled labour that is forcing employers to tempt talent with improved pay, rather than new-found confidence."
The Report on Jobs is a monthly publication produced by Markit on behalf of the Recruitment & Employment Confederation and KPMG.