Connect Communications boss sets out growth ambitions
Just weeks after leading an MBO the CEO of Connect Communications reveals just where he wants to take the channel player
Following a recent venture capital-backed MBO that saw networking and comms business entrepreneur Alex Tupman take up the post of CEO, Connect Communications has been laying down plans for its future expansion, with organic and inorganic growth both likely to figure.
Tupman, who until 2009 headed up the business he founded – AT Communications – has spent the past few years consulting with a number of companies and scoping out potential businesses that are ripe for investment.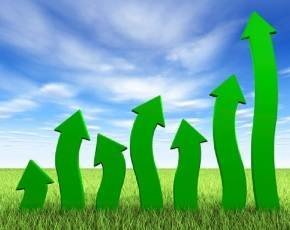 Speaking to MicroScope, he explained that he wanted to bring more of an IT mindset to unified communications, offering more in the way of managed services capabilities, and said he had been "pretty shocked" when he found that Connect Communications fitted that bill precisely.
"They have taken a true IT managed services approach to supporting UC," he said. "I was truly amazed by the toolsets – we have our own remote monitoring tools, a 24/7 NOC, automation of alerts for automated diagnosis of alarms, and a different approach to escalation management. It is far more sophisticated in terms of how it provides support.
"In essence this business is unique in its space but still small and with incredible clients, and I think we can do huge amounts with the investment from LDC," he added.
With around 90% of its revenues currently services-driven, Tupman set out plans to take the firm's established model deeper into the LAN as it targets revenues of £100m, and said that while this would be a key factor in Connect's hoped-for organic growth, acquisition was also "very much part of the plan."
"We will buy for skills, scale and synergies. I'm looking at a market that is still pretty fragmented," he said.
However, with its client base and expertise largely-focused around large, multi-site, multi-national blue chips, Tupman said Connect had no plans to start marketing to SMEs or white label channel partners.
Read more on Unified Communications (UC) Services