SME spending on IT set to rise
SME spending on IT is set to rise in the twelve months ahead as confidence returns to the market
SME spending on IT equipment is set to increase across Europe as customers look to update their infrastructure and ensure that the back office can keep pace with changes in other parts of the organisation.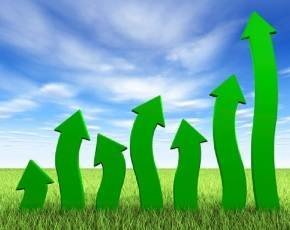 Evidence of increased spending comes from the latest GE Capital's SME Capex Barometer, which shows that firms in the UK, Germany, France and Italy are set to spend €73bn on IT equipment in the next year, which would be a 15% increase on 2013.
The UK is leading the field with a 56% improvement on the last 12 months with €21.5bn expected to be spent with hardware taking the largest share of capital expenditure with billions earmarked for upgrades of laptops, servers and other devices.
Although spending on software is expected to be lower across Europe at €31bn the largest amount of action will be coming from the UK, which GE Capital is predicting will spend €9.4bn.
"After several years of prioritising spending on manufacturing equipment assets, SMEs now look to be increasing IT and office equipment capex, potentially in order to update their infrastructure and back office systems to match modernisation efforts at the front end," said Christian Bernhard, equipment finance leader at GE Capital International.
"Given the productivity gains, cost efficiencies and competitive advantage associated with up-to-date technologies, SMEs that increase investment in upgrading IT equipment will be strongly positioned for future growth," he added.
At the same time a survey from Deloitte indicated that those responsible for spending at British firms were feeling a lot more positive about taking risks as uncertainty about market conditions continued to decline.
As well as spending the financial specialists found that 81% of the CFOs surveyed were also expecting to hire more staff in the 12 months ahead and levels of spending were returning to 2007 levels.
Read more on Business Laptops