Acer chooses Stone as higher education partner
Acer has chosen to work with Stone selling into the higher education market
Stone has been talking up its prospects for widening its sales in the higher education market after teaming up with Acer to cover the areas of the National Desktop and Notebook Agreement (NDNA) contract that it currently doesn't hold in its own right.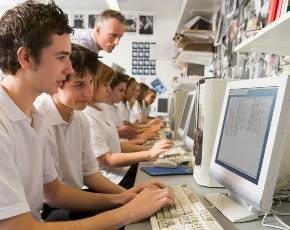 Stone is on Lot 1 with Stone branded desktops and Acer desktops, Lot 2 with Acer and Samsung and LOT 3 as a one stop shop for desktops and notebooks.
Simon Harbridge, CEO of the Stone Group, said that it needed to work with a global manufacturer that had a wide portfolio that could meet the demands of the higher education market and Acer had only just managed to secure accreditation to sell on the NDNA.
Once a manufacturer has landed a position on the NDNA it is able to appoint three approved resellers and Harbridge said it was pleased that Acer had used one of its valuable slots for Stone.
Acer UK's country manager Marco Andresen said that Stone already had a track record on the NDNA and a solid name in the education sector so it made a natural choice of partner.
"This partnership is part of our wider strategy to build our education business in the UK and with Stone's expertise, excellent customer service and commitment, I have no doubt that we will gain further momentum to grow our market share considerably in this space," he said.