UK and Germany deliver growth for Computacenter
Details of its full year financials indicate that Computacenter broke the £3bn revenue barrier as services business grew
A strong performance in the UK and improving conditions in Germany helped Computacenter break through the £3bn revenue barrier with the demand for services continuing to rise.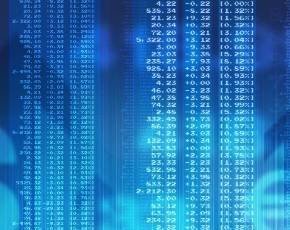 The channel player delivered a 5.4% increase in revenues for the last financial year with £3.072bn up from £2.914bn in 2012 and pre-tax profits improved by 3% to £18.7m, compared to £79.3m a year earlier.
Services revenue climbed by 3.7% and is now worth 31.4% of the firm's total turnover with £965.9m and that growth as well as a decent performance on the supply chain side of the business helped boost the UK.
Germany saw a year of stability with revenues and profits rising but it was overshadowed by the restatement of 2012 accounts that were hit by trading losses on three previously announced onerous contracts worth £15.7m.
There was also a non-cash impairment of £12.2m to cover the deterioration in the French business, which continues to struggle against a backdrop of tough market conditions.
"The Board expects Computacenter to make further progress in 2014. At such an early stage of the year it is difficult to be very specific about the outcome, but we believe all of our major geographies will move in the right direction," said Mike Norris, chief executive of Computacenter.
"In 2014, we will continue to build on Computacenter's strong platform by increasing its number of customers, broadening our customer relationships, increasing our service productivity and innovating our offerings. This should enable us to continue our track record of cash generation and earnings per share growth," he added.