Outsourcing market moves to smaller deals
The latest Outsourcing Index shows a move away from customers spending millions on mega deals looking for a more flexible lower contract value approach
The outsourcing market over the last year saw more deals done in EMEA but of smaller value with large deals being dropped by customers in favour of a more flexible approach.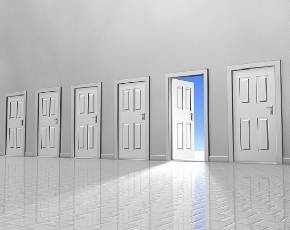 The changes in the market could benefit channel players that have previously been squeezed out in the face of large monolithic deals that went to some of the larger outsourcing providers.
According to theISG Outsourcing Index 167 contracts were awarded in the fourth quarter, which was a 25% increase compared to the same period 2012, but the overall values of these deals fell.
The average contract value totaled €2.1bn in the last quarter, which was down 5% year-on-year, and for 2013 as a whole it dipped by 6% with a combination of market conditions, automation and other technology moving customers away from megadeals worth millions.
"That's not to say mega-relationships will disappear altogether," said John Keppel, partner and president of ISG North Europe, "Larger contracts will continue to play a part in the market, but the use of multi-sourcing is set to become more widespread, meaning providers will need to respond accordingly. The way in which service providers adapt to meet clients' changing needs, while protecting their margins, will be key to their success over the next five years."
"Looking back on 2013, it is clear to see that the conventional model of outsourcing has shifted. Throughout the recession, we saw the rise of an increasingly competitive outsourcing market as providers worked hard to attract and retain clients, and buyers became comfortable with using specialist or niche providers to help them cut costs. When you add the effect of automation and other new technologies to the mix, it's not surprising that every pound spent now buys more, while intense competition gives buyers more options," he added.