Dell linked to IBM x86 server business
Dell is the name in the frame as IBM looks to renew its attempts to sell its x86 server business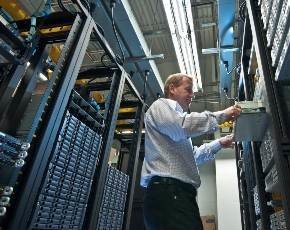 Less than a year after it was linked with selling its low-end server business to Lenovo it appears IBM is again putting its x86 business in the shop window with Dell a suggested buyer.
Reports in the US have indicated that Big Blue is exploring a potential sale and Dell is one of those that is looking at the division, which has seen sales falling, by 18% year-on-year in the recent third quarter.
Last May, IBM had been close to selling its x86 server business to Lenovo, but negotiations floundered on price with the Chinese vendor drawing the line at $2.5bn, nowhere near the $6bn that Big Blue was looking for.
The attraction for Dell buying the x86 business is to provide it with more muscle in the enterprise market and to take advantage of any growth in that market but it is only the first to be linked with a potential purchase and other vendors could also emerge as suitors.