Social media ostriches face bad service label
Those channel firms that opt not to engage with customers on social media could be facing accusations of bad service
Those channel firms that don't take part in social media to support customer interaction could be facing accusations of poor service if they turn their backs on an increasingly popular way of dealing with user issues.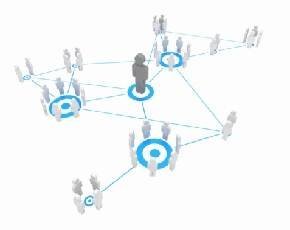 With more customers expecting firms to have a presence on the likes of Twitter and Facebook, and to monitor the flow of responses, those that fail to take social media seriously could miss out on an opportunity to improve user satisfaction and to bulk out the good feelings towards their brands.
"Being readily available online provides us with the ability to offer instant support while building great relationships with the rest of the online world. If we were to log off, we would not be able to provide the great customer care that we pride ourselves on," said Lawrence Jones, CEO of UKFast.
Others agreed with Jones at an event organised by UKFast, with Heather Baker, managing director at TopLine Communications, pointing out that a failure to deal with online issues left problems out there for the world to see.
"Social media is exposing gaps in customer service – legacy brands that have always got away with poor customer service are still trying to do that, but the way that social media is going it is going to cause them to struggle to keep it up," she said.
The advice from some in the public relations world was to stick with the same levels of customer service that exist elsewhere in the business and make sure that they were present and supported online.
"There is a fear within brands, that have had their own model of customer service for so long, about moving it online. But if you simplify it and say the formula is still the same, the relationship and outcome is the same but you're dealing with it in a different way, they'll soon realise they need to invest in a customer service team that works purely on social media," said Leanne-Forshaw-Jones, managing director of PR consultancy firm LFJPR.
"Companies are covering their ears and thinking the conversion just isn't happening. They should embrace it – it's better to be there, using it and to be in control of it," she added.