TechMarketView: Financial sector a software and services opportunity
Analyst house TechMarketView has forecast strong growth in the IT software and services sector for those vendors and channel players operating in the financial services sector
The financial sector is going to provide software and services specialists with a good income over the next few years as it grows faster than other parts of the economy with firms looking to use IT to increase their competitiveness.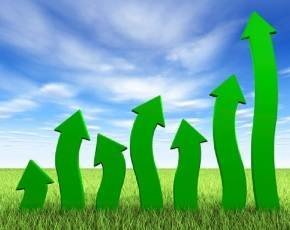 The latest insights into the IT software and services opportunity in the banking, financial markets and insurance space from analyst house TechMarketView predicts that the market will grow at 3.8% a year over the next five years, worth £9.8bn per annum.
For the channel the opportunity is emerging around providing specialist support that enables customers to use technology to not only steal a march on rivals but deliver stability and innovation to customers.
"Financial Services companies are now moving to shore up their competitiveness and build market position in the face of new competition and more exacting demands from their increasingly fickle customer base. As a consequence they are expected to place increasing reliance on their SITS vendors as they focus more on their core businesses," stated the TechMarketView report.
There could also be some strain placed on vendors with customers looking to reward those that deliver decent consulting and product delivery making it an interesting time for those operating in a fairly crowded market.
"Given the Race for Change that Financial Services companies will running in the New Year, vendors will also have to provide innovative ideas; in terms of end-customer engagement, the creative use of technology and business models if they are to keep and grow their business within the sector," added the report.
The top ten suppliers account for £4.4bn of revenue in the financial services sector and include the likes of Capita, IBM, Tata Consultancy Services, HP, Accenture and Microsoft.
Read more on Enterprise Resource Management (ERP) Services