Toshiba, Citrix and Sage back SME Voucher Scheme
A number of IT vendors have backed the government's latest attempt to provide help to the SME sector
A number of technology vendors have thrown their weight behind the latest scheme from the government to provide support to the small business sector providing their own experts to those businesses looking for advice about finance, marketing and planning.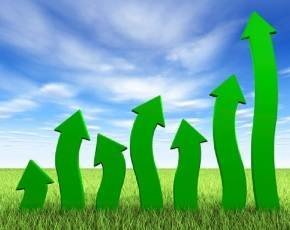 Vendors including Toshiba, Citrix, Vodafone and Sage have backed the £30m Growth Vouchers scheme, which is being run by Enterprise Nation, that will provide SMEs with access to advice around a range of topics that should help them prosper.
Enterprise Nation will be running an online marketplace that lines up business experts and small firms and will be free to those that are looking to gain insights into how they can improve their fortunes. Vouchers will be available from early next year and will be valid until March 2015.
The government has launched the scheme to gauge the impact of business advice on SME growth prospects following the musings of the Prime Minister's Enterprise Adviser Lord Young who wondered if external help would foster growth.
"At the moment, access to business advice is sporadic and highly variable with no means available to help businesses differentiate the good from bad. We want to address this by building a service that establishes suppliers' credentials to offer advice from the outset and then continually seeks feedback on the quality of those services for everyone to see," said Emma Jones, founder of Enterprise Nation.
"We're excited to be a part of the Growth Vouchers scheme," said Santiago Alviar-Baquero, head of SMB and distribution for Toshiba in Northern Europe. "Our involvement marks the latest in a line of initiatives we've recently undertaken to support small companies across the UK. We look forward to working alongside the Government to further drive growth in this sector."