EMEA server market continues to decline in Q3
The latest server tracker figures from IDC reveal a continued decline in the market across EMEA
The server market continues to decline across EMEA with price remaining an issue for both customers and vendors as buyers look for deals and manufacturers try to compete with each other.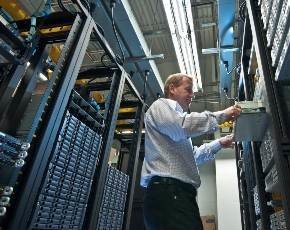 The latest EMEA Server Tracker figures from IDC covering the third quarter showed a market worth $2.8bn, down by 3% year-on-year, with shipments of 535,767 units representing a 4.9% decline.
The analyst house pointed to price sensitivity and increasing competition in the market as one of the major factors in explaining why quarter on quarter the market had remained relatively flat.
The market was still dominated by x86 server sales, with that side of the market delivering year-on-year growth of 2.8% in Q3, even though there was a 4.9% drop in unit shipments. Non-x86 sales slumped by 22.2%.
In Western Europe the declines in the market were softened by upgrade activity with customers looking to consolidate their estates, with demand in the data centre heavy Nordics one feature of the last quarter.
"In Western Europe demand was strong particularly in the Nordics due to mega-datacenter expansion by global cloud providers and social networks. Switzerland and the Netherlands saw moderate rises in shipments while the major markets of Germany, France, the UK, and Ireland saw declines in volumes. Despite these drops in shipments, France and Ireland managed to achieve flat to moderate revenue growth in contrast to the declines experienced in Germany and the UK," said Andreas Olah, research analyst, Enterprise Server Group, IDC EMEA.
"On a positive note, some signs of a possible recovery have started to appear across southern Europe, with Italy and Portugal back on the growth side and only minor declines in Spain. Investments have even started to rise in Greece despite the freeze on government expenditure," he added.