Microsoft moves to make volume licensing simpler
Microsoft has made sweeping changes to its volume licensing structure as it looks to take the complexity out of the process
Microsoft has reacted to the often cited criticism that its volume licensing structure is too complicated with significant changes to its approach that will see a myriad of different options consolidated into a single offering.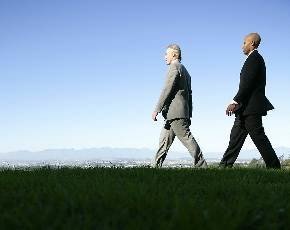 Rather than providing agreements for small, mid and large enterprise customers, that in turn included several sub-categories, the vendor will now offer a foundational agreement to all customers that will then be supplemented by 'Committed Offers', that will echo some of the existing specialisms so those investing in the likes of cloud can still be rewarded.
The changes have been already tested in the US but from the start of this month went live in the UK and Germany before being rolled out to other territories next year.
In a blog post, posted last month, Richard Smith, general manager, Microsoft World Wide Licensing & Pricing (WWLP), said that against a backdrop of more cloud and hybrid customer environments there had been a recognition of a need for more simplicity and flexibility.
"We are listening. While today, new agreements allow volume purchasers to deploy traditional and emerging technology with greater ease, we are aiming even higher; our vision is to make it even easier for customers to acquire and manage their Microsoft volume licensing," he wrote.
"We are taking careful, deliberate steps to introduce a next-generation approach to commercial licensing with a new, more flexible and simplified purchasing experience across all solutions," he added.
But there have been some warnings sounded in the channel that simplification might not necessarily remove the complexity from the licensing process, a bug bear that has caused headaches for customers and resellers alike over the years.
"It's great that Microsoft is trying to make licensing easier for customers to manage, but just because it is being simplified, does not mean it is ever going to be easy. For there to be the right level of choice, there needs to be a variety of options, which naturally adds layers of complexity," said Martin Callinan, country manager for Express Metrix.
"Regardless of Microsoft moving towards more simplified licensing models, companies still need to know what they have, how it's being used, and who it is being used by to ensure they are compliant and avoiding over-spending. Without this visibility and data, they are always going to be at risk, no matter what changes are made to licence structures," he added.