Funding for Lending changes should help SMEs
Changes to the Funding for Lending scheme announced by the Bank of England should benefit small firms looking for credit
Changes in the Funding for Lending scheme focusing the credit on businesses and removing the support for mortgages has been welcomed by business groups hoping this will translate to more finance for SMEs.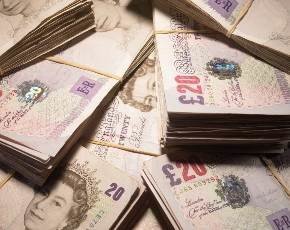 The Bank of England has reacted to fears that the housing market is starting to hot up again by changing the focus of the scheme from next year after it accepted that consumer credit conditions had improved but the same could not be said of the commercial space.
"Over the past year the Funding for Lending Scheme has contributed to the recovery by helping to significantly improve credit conditions, especially for households. The changes announced today refocus the FLS where it is most needed – to underpin the supply of credit to small businesses over the next year – without providing further broad support to household lending that is no longer needed," said the governor of the Bank of England Mark Carney.
George Osborne, the Chancellor of the Exchequer, also added his viewpoint on the changes talking up the need for more financial support to get to smaller UK businesses .
"The Funding for Lending Scheme proved to be a successful tool in supporting the recovery. Now that the housing market is starting to pick up, it is right that we focus the scheme's firepower on small businesses. Small firms are the lifeblood of our economy. That's why we're reforming the banks, introducing the employment allowance and now focussing the Funding for Lending Scheme to support them," he said.
Yesterday, a BDRC survey of the state of SME finance revealed that many were using credit cards and overdrafts rather than approaching the banks for support and that potentially was leaving them open to suffering more debt.
Alexander Jackman, head of policy at the Forum of Private Business, said that changes should benefit struggling smaller firms: "It will focus the finance on the real need in the economy, on our growing small businesses. Banks' reputations have taken further damage this week but we stress to all businesses that money should be there for lending."