IDC: Time for the digital media industry to embrace cloud storage
The entertainment and media industry has not been quick to embrace cloud but that will need to change according to IDC
The digital media and entertainment industry have been customers of storage products for many years but they will need to start being more open-minded about using cloud products as their demand for capacity continues to rise.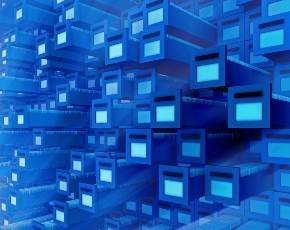 According to IDC the attitude towards cloud storage will start to change the way that the vertical market consumes technology and uses it to store material, as firms in that sector look to monetise more of their digital content.
"As the industry continues to grapple with constant change, an ecosystem of storage and services suppliers has emerged, often making it unclear as to where, how, and to what extent storage and other related services are used," said Amita Potnis, research analyst, storage systems at IDC.
So far cloud adoption has been slowed by security concerns but IDC has also found that the current methods of sharing content are outdated and inefficient and with the status of archive footage far from clear leaving many firms having to store it all.
"The evolving complexity of the digital asset lifecycle is forcing media and entertainment providers to re-evaluate their storage infrastructure and services strategies, as datacentre capacity demands increase beyond the petabyte level," said Paul Hughes, program director, storage and data management services at IDC.
"Media and entertainment providers have little choice but to review their existing media lifecycle workflows, eliminate out-of-date processes, revamp existing storage strategies, and adapt in real time to prepare for future data demands being driven by higher quality video," he added.