AVG adds online backup to CloudCare platform
Security specialist AVG has extended the functionality of its CloudCare platform adding online backup to the options resellers can offer SMEs
AVG has added online backup to its CloudCare platform, extending the service beyond security, in response to a widespread need for SMEs to be given more options when it comes to storing their data.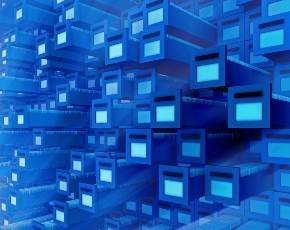 The security specialist has been running its CloudCare platform for just over a year providing anti virus, content filtering, email security and remote connectivity but has now taken steps to deliver backup.
To underline the need for online backup the vendor also released findings from its own research that indicated that there continues to be a poor attitude towards storing data among a large number of small firms.
The headline fact from the AVG research was the discovery that 37% of SMEs spend more time tidying their desks than they do on data backup and 32% were not using automated tools to make sure their sensitive information was protected.
"Our research shows that while the great majority of small businesses in the UK and North America are relatively savvy about the importance of backup there is still plenty of market education to do especially when it comes to mobile and cloud platforms," said Mike Foreman, AVG's general manager, SMB.
"Our desire to make the life of the small business partner and their customers as easy as possible drives everything we do in the development of AVG CloudCare," added Foreman "We see online backup and data protection as a natural extension for those partners already providing frontline security services to their customers."
Read more on Data Protection and Data Backup Services