Job preservation preventing more software whistle blowers
The Federation Against Software Theft has found indifference and fear of the sack is preventing people from reporting the illegal use of software at work
Despite suspecting there might be illegal software being used in the office only a third of British workers would choose to blow the whistle and report it as they keep their heads down to protect their jobs.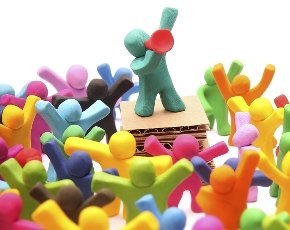 The third annual survey into attitudes in the workplace towards illegal products from the Federation Against Software Theft (FAST) has highlighted the issues that are holding back more people from reporting breaches in the correct use of software at work.
Fear of losing their jobs along with a third of respondents revealing they simply didn't care were two of the main reasons for lack of action but there was also 14% of users that expressed worries that the negative media coverage of those that did blow the whistle made it an unattractive move.
FAST also found that more than half of those workers it surveyed were unaware that the law would protect whistle blowers leaving the total number of people prepared to report illegal software use hovering at roughly the same level as last year .
"While it's encouraging that two-thirds of respondents are concerned about the damaging effects of software theft to the UK economy, the good news stops there. The majority of staff seem to be of the opinion that software theft in the workplace simply isn't their problem," said Alex Hilton, FAST's CEO.
"Looking at the reasons why someone wouldn't report it, self-preservation seems to be the order of the day, with staff fearing for their jobs and their reputations. It's also interesting to note the impact that high-profile whistle blowing cases have had on employee willingness to report software theft, with one in seven citing this as a reason for not blowing the whistle," he added.

"Such concerns, however, are misguided. Indeed, not blowing the whistle may be counterintuitive. You are protected as a whistle-blower by law if you are a 'worker', and serious compensation can be payable if your employer acts illegally when a protected disclosure is made," said Hilton.
Sean Robinson, managing director at software asset management specialist License Dashboard, said that more user education was needed but it would take time for the current position to improve.
"It is common for those that work in SAM to criticise and complain about employees not knowing about software licensing. "It would be easier if they cared," is the common cry. But the point is that employees not knowing about software licensing is something to aim for, not something to fix. IT is only considered successful when it's invisible to those using it. It is an enabler to get things done, nothing more. SAM should be no different," he said.

Read more on Independent Software Vendor (ISV) community