XP support wind down stirring corporate PC sales
IDC has highlighted the end of Windows XP support as a factor in corporate desktop spending in the third quarter
The end of Windows XP support is having an impact in corporate desktop refresh activity with signs in the market that the looming deadline is starting to focus buyers minds around their PC strategy.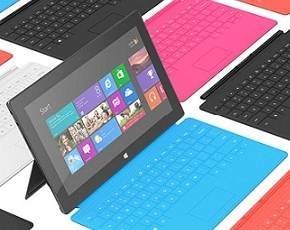 Improved demand from business users has been a feature of the most recent sets of numbers from Gartner and the latest EMEA numbers from IDC have also echoed an improvement from corporate buyers.
Although the market continued to decline, by 16% across EMEA in the third quarter, there are some signs that things are changing with less of a contraction than Q2 and most of the problems being felt in the portable sector, down 20.6% with desktops seeing a 7% year-on-year decrease.
"The third quarter marked a change in the overall market trend," said Chrystelle Labesque, research manager, EMEA Personal Computing. "While it is too early to talk about recovery, the worse seems to have been reached in the second quarter of 2013."
"The ramp-up is mainly in the commercial area, with September performance above expectations for most players. The end of Windows XP support in 2014 is driving IT departments to focus on hardware refresh, generating higher renewal in the corporate space," she added.
The channel has been busy reminding customers of the countdown to the switch off with XP Support next April with research indicating that there are still significant numbers of customers that are yet to make any moves to either Windows 7, 8 or 8.1.