Government crackdown on late payments welcomed
The move by the Prime Minister to highlight the need to do something about late payments has been welcomed by business groups
Moves by the Prime Minister to crack down on late payments have been greeted with enthusiasm by business groups keen to make life easier for small firms that often struggle to get their hands on the cash they are owed.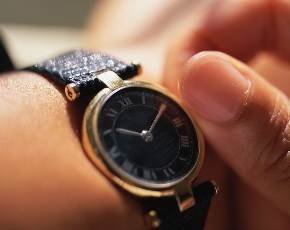 Small firms can be left waiting for months for invoices to be settled, with some not pushing the issue because they are fearful of rocking the boat with large suppliers, putting them in danger of going out of business.
The Prime Minister David Cameron is planning to announce a consultation process to work out how to deal with the problem with the prospect of introducing further legislation or imposing penalties to tighten the rules up and turn up the heat on those that don't pay in time.
"It's not right that suppliers are not getting paid on time for the work they do and the services they provide, and I know that late payment can have devastating effects on our small and medium-sized businesses," said Cameron "I am determined to make Britain the best place to start, grow and do business and to back people who want to work and hard and get on."
The reaction from business groups was to indicate that they would work with the government over the consultation and to voice agreement that more needed to be done to help SMEs.
"Late payment is a serious issue for all businesses but particularly for smaller firms, as cash flow is their life blood," said Katja Hall, CBI chief policy director at the CBI, "Businesses already have a number of routes for recourse if they are paid late, but the reality is that few choose to act on late payment for fear of fall out with their customers."
The Federation of Small Businesses (FSB) said that the current system - the Late Payments Code - was not working and something had to be done to ensure that small companies were paid in decent time.