CIF finds hybrid cloud is the user choice
Findings from the Cloud Industry Forum indicate that the cloud market is becoming mainstream in the UK
Cloud computing has now hit mainstream deployment in the UK with customers satisfied with the technology they have purchased and getting ready to adopt even more hosted applications.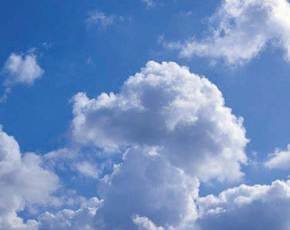 According to the latest research from the Cloud Industry Forum (CIF) 68% of those that have already invested in hosted solutions are planning to add to that over the next year and the market is growing overall at 15% a year.
The CIF research also discovered that the majority of customers (86%) are operating on on-premise server room and from that infrastructure start with a hybrid solution and more than half were looking to trial a service before taking the step of signing a contract.
"This is the fourth year we have conducted this research and the fourth year in a row we have seen increased roll-out and deployment of Cloud-based services. Looking forward into 2014, in regard to the 31% of companies not yet making use of Cloud, a third of them are expected to within the year. Only 4% of the entire sample of 250 organisations stated that they had no intention of using Cloud-based services in the delivery of their IT strategy," said Andy Burton, chairman of CIF.
"With satisfaction levels remaining high and with two thirds of end users operating a cloud service today expected to extend their footprint over the coming year, cloud is now recognised as a credible deployment model within the context of an organisations IT strategy," he added.
Alex Hilton, CEO of CIF, added that next year it expected 15% of businesses to develop a primary cloud-based IT strategy with a similar level staying on-premise and 70% opting for a hybrid environment.
"What is clear is that Hybrid IT is the new norm. There is no doubt that over time we will see the complexities of monitoring and managing Hybrid IT environments subside as interoperability improves, commercial policies and practices for data migration simplify and technical standards mature. What our research has found is that IT is now firmly evolving as an enabler of business agility and transformation rather than a cost centre to deliver applications and devices," said Hilton.