Red Hat reaches channel milestone
Linux specialist Red Hat saw more revenue come from partners in its fiscal Q2 than anytime previously
Red Hat is gaining more revenues from the channel as the open source specialist saw a record level of business generated in its second fiscal quarter from partners.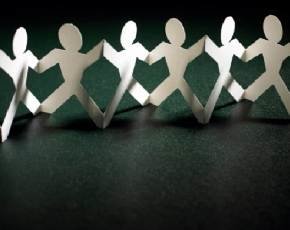 The open source specialist is gained 70% of its revenues from the channel in Q2, which was up from 66% last year and the highest level the firm has achieved,reaching a milestone in its direct and indirect ratios.
"The Q2 sales mix was 70% channel and 30% from our direct sales force versus a 66%-34% split in Q2 last year, as we reached our multiyear goal of 70% channel sales for the first time," said Charles Peters, CFO and executive vice president at Red Hat, in a conference call with analysts.
But he warned that the 70% level might drop back as a result of patterns in the market: "There will continue to be a level of fluctuation in this metric from quarter-to-quarter, and as we look ahead to the second half of the fiscal year, it's typically the time that we have a higher percentage of our sales coming from the direct channel."
EMEA was a disappointment for the industry player in Q2 with bookings slipping from 24% to 23% with the Americas having to put in 2% growth to cover that dip and a similar single percentage drop in Asia-Pac.
"The Americas region benefited from large renewals in the federal government. As a result of the combination of typical summer seasonality and still a weak economy, Europe had the lowest percentage of total Q2 bookings in several years. APAC continues to execute well against the challenging Japanese economic backdrop and currency weakness in multiple countries," added Peters.
Total billings for the second quarter fell short of market expectations at $376m and the firm is trying to gear up its channel to provide services so saw only 10% growth in that area year-over-year as partners picked up more of that business.
Read more on Open Source Software Services