Uros offers cheap data roaming, BYOD management options
Finnish mobility start-up Uros to set up UK channel for its Goodspeed mobile Wi-Fi solutions
Finnish mobility start-up Uros is on the hunt for UK resellers to set up a channel for its mobile Wi-Fi solution, Goodspeed.
Founded by Nokia refugees, the Oulu-based company is on a mission to bring down data roaming costs for business travellers, offering users mobile internet allowances of 500MB – 1GB in some markets – per day for €5.90 (£4.97), with a monthly service charge of €9.90.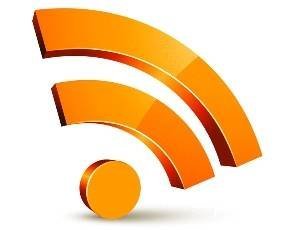 The Goodspeed hotspot – priced at £239 – is a pocket-sized, smartphone-style form factor device that can support up to five Wi-Fi enabled devices, including smartphones, tablets, laptops and even smart TVs, on a private WLAN network. It holds up to nine SIM cards, and although it is currently 3G-only, 4G options are on the way, the firm says.
Uros currently has MVNO agreements with 27 countries covering most of Europe, China and Russia, and expects to add support for roaming in the US very soon. Users can purchase additional country-specific SIM cards prior to travelling.
In charge of setting up the vendor's channel in the UK is Med Jeewoth, who joins from Krussell, a supplier of mobile cases and peripherals, where he ran the UK, Ireland and sub-Saharan Africa, having also spent time with Huawei, Toshiba and Nokia, among others.
"Resellers will have the opportunity to earn margins on the device, airtime and recurring monthly fees," Jeewoth told MicroScope. "The idea is for them to be able to walk into a customer and show how they can save money on both international roaming and Wi-Fi costs.
"If you're travelling five days per calendar month we calculate you'll see ROI within two months," he added.
The device could also bring benefits to other parts of a customer's business besides their comms bills, said Jeewoth. For example with a hotspot in tow, buyers may be able to save money on their tablet spend by settling for Wi-Fi only models as opposed to the more expensive 3G option.