SMEs turning in increasing numbers to alternative credit sources
The latest BDRC Contintental SME Finance Monitor has revealed optimism about growth but also more determination to avoid relying on the banks for credit
SMEs are side-stepping the banks to get hold of finance with much more willingness to use leasing, invoice discounting and loans from directors rather than trying to get cash out of traditional sources.
The latest SME Finance Monitor from BDRC Continental showed that the small business sector is not only getting more inventive with finding credit but is also showing signs of recovery with 44% reporting growth in the last 12 months.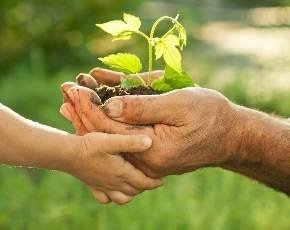 The state of the economy continues to be a major barrier for many (28%) but there are indications that after years of struggling to get bank credit other alternatives are now being used.
The level of SMEs using the traditional loans, overdrafts and credit cards has remained flat at 33%, with the level of small firms using overdrafts at a new low level of just 18%. Using other forms of finance is now something that a fifth of the SME community is now doing with that level expected to grow,
On the growth front 51% of SMEs expected to grow in the next year with many expecting it to come from existing markets with moves to expand overseas unlikely.
Shiona Davies, director at BDRC Continental, said that the signs of growth and the use of external finance were the main features of the second quarter: "The latest data suggests that SMEs are expanding their use of 'non-core' sources of external finance, including an increasing awareness of crowd funding."
But she added that the level of awareness of funding options, outside of the much trumpeted Funding for Lending Scheme, remained low, "which may mean that some SMEs are not as well equipped as they could be to take advantage of future opportunities".
Phil Orford, chief executive of the Forum of Private Business, said that the research indicated that banks still needed to increase their support for SMEs and a failure to do so could undermine the recovery.
"What is required is an absolute focus on stimulating further economic activity and growth. My message to businesses seeking finance is to go for it. Seek out a mixed portfolio of options and appeal if you feel you've been unfairly declined," he said.
"My message to the banks is that we can't afford for progress to wither. Banks must be more proactive in providing the liquidity the economy needs and to promote awareness of, and access to, the financial mechanisms in place to support lending. We will look to the upcoming Funding for Lending figures to see if the banks are delivering in this respect," he added.
A response from the British Banker's Association was to encourage SMEs to stick with the traditional methods with its chief executive Anthony Browne putting across the case for the established credit suppliers.
"If you run a business with a good business plan and want funding, our message is apply to your bank. Rates are at an all-time low so there should be no doubt that now is a good time for businesses to go and see their bank if they are looking to expand and want to borrow," he said.