Fujitsu: SMEs should tie up with big boys in public sector deals
The government's drive to encourage greater involvement from SMEs in bidding for government contracts could be a futile endeavour if SMEs go it alone, according to Fujitsu
The government's drive to encourage greater involvement from SMEs in bidding for government contracts could be a futile endeavour if SMEs go it alone according to Fujitsu. The technology company believes that SMEs have a greater chance of winning these lucrative contracts by collaborating with larger companies.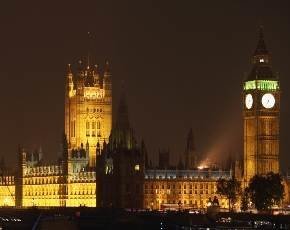 A report commissioned by Fujitsu, Collaboration Nation, revealed that only 6% of SME owners believe it has become easier to win government contracts. A further 50% said there was no change in their ability to win public sector contracts following the drive by government to involve more SMEs.
SMEs cited three main barriers to winning government and public sector contracts: complex bidding processes, the cost of bidding and the risks.
Duncan Tait, CEO, Fujitsu UK & Ireland, said: "The steps the government has recently announced to ease the bidding process for smaller suppliers are incredibly positive. But Fujitsu believes that the other two barriers, the costs in bidding and the risk issue, can only be mitigated by working in partnership with a larger partner who is better equipped to absorb them."
SMEs and the public sector
Tait's view unsurprisingly dovetails neatly with the wider findings of the report. For example, 58% of SMEs believe collaboration with larger partners will increase their chance of gaining a slice of the lucrative public sector pie. Of those who had won business by partnering with larger organisations, 70% said they believed they wouldn't have won the contract if they had gone it alone.
The benefit of working with larger partners, according to Tait, is that they can absorb the costs and mitigate the risks associated with bidding for public sector contracts. Over 60% of SMEs who collaborated with larger partners to win contracts said they would do so again simply because it increases their chances of winning the bid. That said, 43% said they believe collaboration rarely happens.
On the other hand, John Cridland, director-general of the CBI, said: "We are blessed with a buoyant and energetic SME sector, and one which clearly understands the benefits that can be achieved by working collaboratively with larger counterparts. The clear imperative from this report is to tackle, in any way possible, the barriers that stand in the way of those partnerships."
---
Image credit: David McCardle