CIF disputes Gartner Hype Cycle cloud claims
Cloud Industry Forum hits out after Gartner Hype Cycle for Emerging Technologies places cloud computing in the "Trough of Disillusionment"
The Cloud Industry Forum has hit out at Gartner after the analyst house suggested that cloud computing has passed the so-called "Peak of Inflated Expectations" into the third stage of its Hype Cycle for Emerging Technologies, the "Trough of Disillusionment".
The latest Gartner Hype Cycle for Emerging Technologies was published this week, with the overriding theme being the evolution of the relationship between humans and machines, with human "augmentation" technology, such as wearable computing, appearing on the chart, along with autonomous vehicles, brain-computer interfaces, and holographic technology.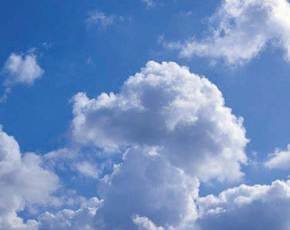 CIF claims Gartner's assessment of general attitudes to cloud risks confusing the market and fundamentally misreads the state of the cloud sector.
Describing the placement as "clumsy", CIF founder Andy Burton said the model gave little accurate indication of market maturity and acceptance of cloud in the UK, backed up by recent TechTarget research that placed cloud at the top of the channel's list of priorities.
"In the latest report, Gartner at least concedes that, "one dot on a Hype Cycle cannot adequately represent all that is cloud computing", so one has to question the logic of including it as a singular entity when in reality it is adopted in many and various forms," said Burton.
"The seemingly arbitrary placement of the generic 'cloud computing' on a one-dimensional line risks over-simplifying both the technology and its impact on IT delivery, as well as masking the complexity in the supply chain and confusing the market. Although their Hype Cycle for Cloud Computing encounters the same issues, it at least gives a better indication of the varying states of maturity of the different deployment and service models available," he added.
Burton also accused the analysts of failing to look beyond US shores in its assessment of the market, saying that to state that businesses are disillusioned with the cloud is patently false in the UK.
According to CIF, all signs in the UK are immensely positive, with adoption rates at an all-time high and customer satisfaction with cloud deployments also strong.
Burton said that the lack of common definitions and consistent market education still meant that misinformation was the biggest problem facing the cloud sector, pointing to CIF's own efforts to promote cloud standards and best practice.
---
Image credit: Digital Vision