Surprise growth for UK PCs but tablets still the future
Western European PC sales took a predictable drubbing in the first six months of the year, but Context's distribution radar has picked up signs of growth in Britain
Sales of PCs through distribution have taken a predictable hit during the first six months of 2013, according to an update from analysts at Context, but surprisingly, not every market was on a downward slide.
Across Western Europe PC sales declined by 12.6%, with the steepest declines spotted in Spain, down 25.2%, Switzerland, down 18.5%, and Austria, down 18%.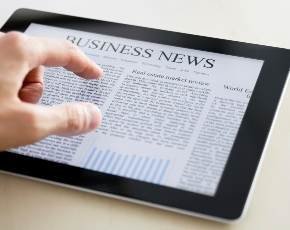 However on this side of the Channel, the channel actually managed to grow PC sales – which Context counts as desktops, notebooks, netbooks and workstations – by 3% year-on-year.
The good news from the UK was tempered by the stats for tablet sales, which revealed that British buyers are still head-over-heels in love with touchscreens as six-monthly sales soared by 389.1% compared to the same period last year.
On the continent, Austria saw growth of 289.5%; Spain, 193.1%; France, 153.4%; Italy, 88.4%; Germany, 86.7% and Switzerland, 45.2%.
Last month Context senior analyst Marie-Christine Pygott told MicroScope that tablet sales were being lifted by the growing prevalence of low-end Android models with mass-market appeal, and the six-monthly figures would appear to bear this out.
Context now claims that Android commands European marketshare of 61.2%, up from 25.1% in the summer of 2012, while Apple iOS nearly halved from 71.2% of the market this time last year to 37.2% now.
"The increasing availability of attractively-priced Android systems means consumers can easily buy a tablet as an additional product to their home PC," said Pygott, "which means they postpone the replacement of their traditional PC."
The market roundup also highlighted the limited impact of Windows 8 in the consumer segment due to limited availability and steep price points, while business sales remain sluggish; with many companies only just having made it onto Windows 7 there are plenty of buyers who don't see the point of upgrading again, and are also unsure of exactly what they would do with touchscreen PCs anyway.
Nevertheless, said Pygott, Context expects sales of touchscreen hybrids to grow in the run-up to Christmas.