Cloud the way for MSBs to catch up on larger rivals
Using the cloud is the best way for medium-sized firms to catch up on the ICT investment gap between them and large enterprise competition
Those banging the drum over the benefits of cloud computing will have siezed on the findings from the Centre for Economic Business Research (Cebr) that indicate that the only way medium sized firms can catch up on their larger counterparts is through adopting more hosted services.
The Cebr report indicated that medium sized firms lagged behind the adoption of ICT compared to larger enterprises and as a result were suffering lower productivity levels, generating £1,518 less per worker.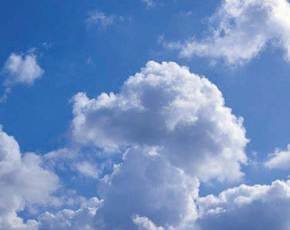 Closing that gap is going to be a challenge for mid-sized firms, unless they take advantage of the cloud, which is more flexible and doesn't hit the capital expenditure budget as hard.
The report also highlights further savings that can be made as a result of lower power costs, an issue that small and medium firms (MSBs) are struggling with according the small business groups.
Shehan Mohamed, senior economist at Cebr, said that differences in investment in ICT was only one factor that made life different for a mid-sized firm compared to a larger enterprise, but it was an important consideration.
"In part, the productivity gap between large enterprises and MSBs is explained by stricter lending conditions, higher supply chain costs and fiercer competition for labour, all of which tend to hit mid-sized businesses harder than their larger counterparts. However, part of the problem can also be explained by less agile and efficient business processes in MSBs which burden them with additional costs and time-intensive processes," he said.

"MSBs want to adopt enterprise applications like their larger counterparts, but find it tough to implement and support the required infrastructure and gain the same benefits as their larger competitors," said Art Landro, CEO at Cordys, the research co-sponsor.

"However, solutions which previously would have come with off-putting upfront costs and slow deployment times are now available in the cloud, via ISVs and Service Providers in pre-packaged or custom solutions, underpinned by a Business Process Platform-as-a Service. This enables MSBs to take advantage of the benefits of a customised enterprise solution at a much lower cost. With this approach MSBs can combine cloud and on-premise systems in the same way that enterprises can," Landro added.