Government saves £500m by going digital
Latest report from the Efficiency and Reform Group claims central government saved £500m by moving services onto digital platforms
The government has saved £500m by controlling spending on IT and digitising a number of its services.
The claim was made in the latest report from the Efficiency and Reform Group (ERG), formed by the coalition to cut the UK deficit and run by Cabinet Office minister Francis Maude and chief secretary to the treasury Danny Alexander.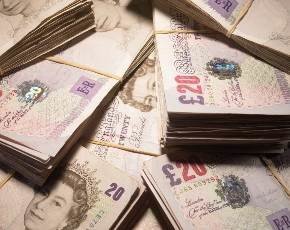 The update said overall spending by the government had been reduced by £10bn – 82% higher than the previous year – with IT coming into play in a number of areas, sticking with the ERG's initial pledge to "increase digitisation and the use of alternative delivery models" to save money.
IT spend controls and moving government services and transactions onto digital platforms accounted for £500m of the figure, but almost £2bn was also saved in procuring common goods and services, and renegotiating large government contracts – which would have involved IT spend.
The report also highlighted a £126m saving through using framework agreements for telecoms services and a further £42m from merging the DirectGov and BusinessLink websites into gov.uk – which it claims now receives one million hits each day.
Our sister title ComputerWeekly asked the Cabinet Office if the telecoms spend was specifically saved thanks to the PSN framework, but it had not answered the question by the time of publication.
The ERG said it aspired to cutting back even more costs in the coming years, aiming for annual savings of £20bn by 2015.
"We are working with government departments and focusing on getting more for less," read the report. "We have achieved significant savings without affecting front-line services. We will continue to find ways to improve services, work smarter and unlock large savings."
---
A version of this story originally appeared on ComputerWeekly.com