Microsoft finds profits are higher at cloud partners
Microsoft has shared with partners some IDC research it has commissioned that indicates those selling cloud are more successful
The link between cloud and confidence is one that Microsoft is doing its best to quantify with its latest research claiming that resellers with more than 50% of revenue coming from hosted services get higher profits than traditional rivals.
Other benefits include gaining more customers, increased revenue per employee and faster growth according to a study carried out for the software giant by IDC.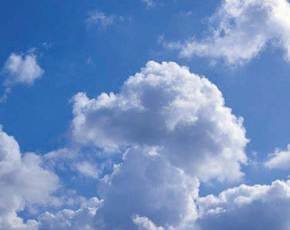 The survey follows just a couple of months on from a similar study Microsoft undertook in the SME market which showed that those customers which had adopted cloud felt more confident about their future prospects and were happier to invest in growth by hiring staff.
Thelatest IDC study, which Microsoft is sharing with resellers at its channel partner conference showed that cloud specialists, defined as those that have more than 50% of revenue coming from the hosted market, grow at double the rate of traditional counterparts, gain new customers at twice the speed and generate 30% more revenue per employee.
"Cloud alone hasn't caused these impressive numbers, though that is absolutely part of it; top-performing partners were visionaries that took on cloud technologies before their peers," said Darren Bibby, program vice president of channels and alliances research at IDC.
"We're at the point in the industry's overall cloud transition where partners that don't move some of their business to the cloud likely won't survive. And some partners that are getting ready to sell their business or retire may be OK with that. Most won't be," he added.
The IDC study also provided an insight into some customer requirements with many expecting a cloud provider to be able to source solutions from numerous vendors and 63% were hoping that one cloud provider could be a one-stop-shop when it came to their hosted needs.
"IDC's data reveals that businesses prefer to buy end-to-end IT solutions from a single cloud vendor and want to work with a company they have an established relationship with," said Jon Roskill, corporate vice president of the worldwide partner group at Microsoft.
"This research validates our belief that the most successful partners are the ones that offer a hybrid approach to IT...by offering a hybrid approach, it better addresses customer needs and, in turn, helps our partners make more money," he added.