HotLink helps VARs address hypervisor management
Latest Silicon Valley start-up touts award-winning multi-hypervisor and hybrid cloud management product as it sets up shop in Europe
California-based virtualisation management specialist HotLink is to expand its VAR programme into the UK and Europe in a bid to help partners capitalise on a perceived need to address management issues around complex, cross-platform virtualisation deployments.
Winner of both the Virtualisation Management and Best in Show categories at TechTarget's Best of VMworld 2012 awards, HotLink claims it has seen growing customer demand pushing local resellers into its arms, hence its decision to hop across the Pond.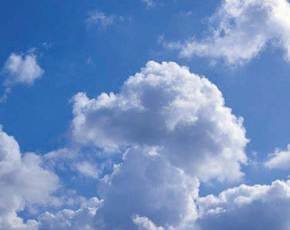 Its platform was designed to address the lack of interoperability when it comes to hypervisor management across disparate platforms both on- and off-premise.
HotLink's Transformation Engine solution extends existing VMware vCenter admin and management capabilities across the various platforms – including Amazon EC2, Citrix XenServer, Microsoft Hyper-V and Red Hat Enterprise Linux (KVM).
According to the company blurb, the technology abstracts the underlying hypervisors and workloads from the management layer, meaning heterogeneous environments can be treated as unified, native objects within existing management infrastructure.
Jerry McLeod, HotLink vice president of sales and business development, told MicroScope: "Everything you can do on vCenter you can now do on the others … so our channel partners can go in and say there is a simple way to manage hybrid environments, integrating them from the bottom up using existing resources."
HotLink has already appointed London-based Virtuoso IT as its inaugural UK partner, as well as other specialists in Ireland, Israel and Italy.
Qualifying VARs will receive the same benefits as existing resellers in North America, including software discounting; revenue from strategic professional services engagements; ongoing revenues from customer service and support; sales and technical training; pre- and post-sales support; joint selling; marketing programmes, and special financial incentives.
Virtuoso sales director Richard Owen said: "Demand for multi-hypervisor and Amazon EC2 integration into the enterprise is skyrocketing … however management complexity has been a giant barrier.
"The fact that customers can [now] fully leverage their existing VMware management investment and skills presents straightforward ROI and demonstrates the core value our consultancy provides," he added.
McLeod said that rather than large managed services and cloud consultancies he was initially on the look-out for pure-play technical virtualisation specialists to get its European channel up and running.
For now HotLink will run Europe out of the US, but did not rule out establishing a local presence in the future.
---
Image credit: Digital Vision