Resellers urged to cultivate contacts beyond CIO
The CIO might hold the purse strings in most companies but resellers should be widening their contacts to make sure they don't miss out on other opportunities
Despite CIOs still holding the dominant position in IT buying decisions resellers should continue to develop relationships with contacts across a business to try and release as much budget as possible.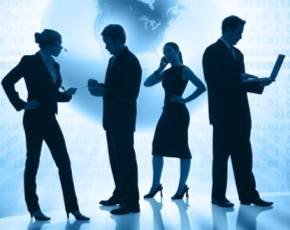 Recent research from Forrester has indicated that the CIO is still in charge in most cases but resellers are already noticing that different department heads across a business have the chance to influence buying decisions.
At a recent MicroScope security roundtable the assembled vendors repeatedly urged resellers to become more consultative to a wider number of contacts in customers and that message has again been sounded by Miriam Murphy, senior vice president enterprise sales and marketing EMEA at Avnet Technology Solutions.
She accepted that the CIO played an important role but resellers must cultivate other decision makers or face losing out on potential growth opportunities, particularly as the primary driver for IT investment was now coming to support growth rather than to cut costs.
"With that, outgoing spend in IT is moving towards the front office with focus on customer reach through social media, mobility , information to drive business outcomes and service orientation. This shift of priority from back office optimisation and workload driven investments has meant that the CIO is joined, and often led, in key decisions on IT investment by CMOs and heads of sales. These customer and market facing leaders are leading the charge on embracing IT differently, making it a business driver as well as a business enabler," she said.
"The channel needs to embrace this dynamic to ensure it is positioned across the decision making cycle with all stakeholders and are focusing on end users' business issues, not pushing solutions solely through IT departments. Business heads are having to be more directly involved in IT to make informed decisions about what's best for business," she added.