Gartner: another weak quarter for servers
Worldwide and EMEA server shipment declines again reflected weakness in the enterprise market
The first quarter of 2013 once again proved a torrid period for both the worldwide and EMEA server markets, with unit shipments and revenue declines both taking their toll on channel top lines.
On a global scale, new Gartner data reveal that shipments declined 0.6% year-on-year, while sales dropped by 5% compared to the year-ago period. Growth in the US and APAC were predictably not enough to offset problems elsewhere.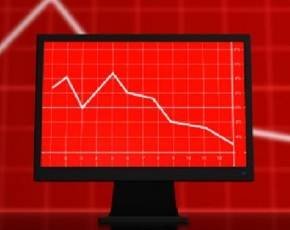 X86 shipments came in flat, with sales up 1.8%, RISC/Itanium Unix declined by just under 40% in shipments and 36% in sales, and other CPUs – mostly mainframes – grew sales by 3.6%.
All five of the top worldwide server vendors save third-placed Dell saw their sales decline during the period, with the market led by IBM with HP in second position. Fujitsu and Oracle made up the numbers, bagging the fourth and fifth spots respectively.
In shipment terms, the market was led by HP, with Dell, IBM, Fujitsu and Cisco making up the remainder of the top five. All booked double-digit declines in shipments with the exception of Dell, up 2.6%, and Cisco, up 33%, albeit from a comparatively puny baseline.
In EMEA, shipments passed 580,000 during Q1, down 6.8% from this time last year, while revenues of $2.96bn (£1.95bn) were down 9.6%.
Here, x86 server sales increased by a modest 1.8% while RISC/Itanium Unix sales more than halved as users flocked to more lower-cost, flexible platforms. Other CPU sales dropped by 9.9%, reversing the growth seen at the end of 2012.
By sales, HP led the local market with $1.03bn, down 12.5%, followed by IBM with $617.4m, down 24.8% year-on-year. Dell turned in growth of 18.9%, growing to $517.5m, and Fujitsu also showed slight growth of 1.1% to $228.7m. Sales at fifth-placed Oracle declined by 27.2% to $397.9m.
In terms of shipments, the top five vendors in EMEA were HP, Dell, IBM, Fujitsu and Cisco, with HP, IBM and Fujitsu all declining year-on-year by 13.2%, 12.2% and 9.1% respectively, while Dell grew by 2.6% and Cisco by 55.6%.
Gartner analysts found that those most exposed to the enterprise customer segment faced the biggest challenges in EMEA, with server infrastructure spending "clearly not the highest priority for many organisations," according to research director Adrian O'Connell.
"The reality for server vendors is that spending levels are very low and there is severe weakness in the high-end segment. There are still areas of opportunity, but vendors need to be agile and focused on addressing them. The outlook for 2013 remains challenging," said O'Connell.