Lenovo sales increase amid PC market crash
Lenovo's attempts to drive more of its business through tablet and smartphone devices appears to be paying off
PC manufacturer, Lenovo, has announced an increase in sales, while its competitors suffer from the slump in the PC market.
Lenovo reported worldwide sales of $34bn (£22.5bn) in its fiscal year ending March 2013, up 15% year-on-year with a 15.5% share of the PC market. The PC manufacturer made a pre-tax income of $801m. This equated to earnings of $635m, a rise of 34% year-on-year.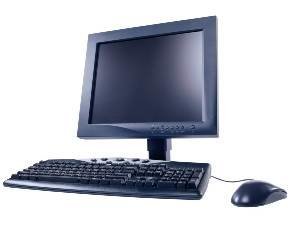 In EMEA, Lenovo's PC shipments grew during its fourth quarter by 11% and gained 11.8% market share, an increase of 3.2 share points year-on-year.
The region accounted for 24% of Lenovo's global sales with a growth of 6% year-on-year to $1.8bn.
As our sister website ComputerWeekly previously reported, the latest Gartner research stated that PC sales had fallen 16% in Western Europe in the first quarter of 2013. Sales dropped to 2.5 million units, with a slower decline in the professional market cushioning the overall fall.
Context, which takes its figures direct from the distribution channel, recorded an even higher dip of 22% across EMEA - and a slide of 16.6% in the UK - as tablets drew spending away from the desktop segment.
Lenovo's Marc Godin, vice-president and general manager in the UK & Ireland, said the company's strong results resulted from following that trend and building more business in tablets and smartphones.
The manufacturer has released a number of tablet devices worldwide and a smartphone which is being sold mainly in China, where Lenovo is the number two smartphone maker. While the phone has been expanding into other markets including Russia, Lenovo said it will come to other markets this year, but the UK would not be one at present.
"With the UK in particular, while we are very pleased with the improvements we have made through significant brand improvement activities, we still have some improvements to make to be visible and known and get people aspiring to buy Lenovo products. We need to continue containing our investments before we can jump into other segments," said Godin.
"Tablets we can do faster, as we believe this is closer to PCs, smartphones would be different as there are many different channels. But at the moment, we're concentrating in the UK at least on growing the tablets from more-or-less a very low share to a significant share."
---
Image credit: Ryan McVay
A version of this story first appeared on ComputerWeekly.com