Context paints bleak European picture of the PC market
The latest Context numbers covering the performance of the PC market show declines right across Europe
Sales of PCs and notebooks continue to tumble across Europe with no bright spots even beyond the troubled Western European markets as users continuing to migrate to other form factors.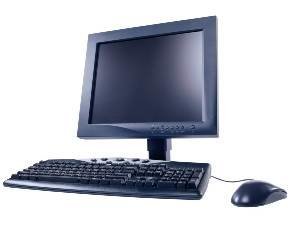 The latest analysis of the trends in the market from Context, which gets its shipment numbers straight from distribution, indicates that in the first quarter Western Europe declined by 22%, dropped by 23% in Central and Eastern Europe and even in the Middle East and Africa the rumble hit double digits at 11%.
The UK was the strongest territory in Western Europe with a decline of 16.6% year-on-year in Q1, which compared well to Austria's 21.6% drope and the 24.8% and 22.1% suffered by France and Germany respectively.
"While slate tablets have continued to draw spend away from traditional PCs, a number of tech vendors are expectant for Q313", said Nancy Taylor, PC analyst at Context.
"We are seeing a number of launches in the hybrid PC category, attracting particularly those users looking for portability, power and touch capabilities all in one device," she added.
The Context numbers followed just days after Gartner produced its latest Western European analysis which saw mobile and desktop PC shipments decline by 24.6% and 13.8% respectively.
The UK market declined by 15% with the move towards other form factors taking over in this market just as much as the rest of Europe.
"Many consumers no longer require a PC as usage of smart phones and tablets take over," said Ranjit Atwal, research director at Gartner.
---
Picture credit: Ryan McVay