Computerlinks fined over Syria sanctions busting
Distie's Dubai subsidiary allegedly shipped internet monitoring kit to Syrian state telco in defiance of US government trade embargo.
Computerlinks' Dubai subsidiary has been handed a fine of $2.8m (£1.8m) after being caught shipping Blue Coat hardware into Syria, according to Reuters.
The United States Department of Commerce took action against the firm, Computerlinks FZCO, after learning that $1.4m worth of Blue Coat devices were shipped to the Syrian government in three separate transactions in late 2010 and early 2011, in breach of American sanctions placed on the Assad regime in Damascus.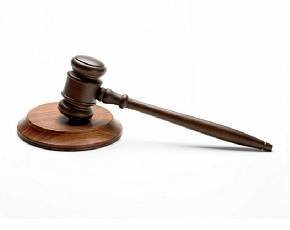 A settlement agreement signed on 24 April by Computerlinks founder and CEO Stephan Link, acknowledged that Blue Coat was falsely informed that the products were being shipped to Iraq and Afghanistan when in fact they were destined for the Syrian state telecoms company.
The agreement also alleged that senior figures at Computerlinks FZCO were aware of the illegal transactions and provided customer support to the Syrian Telecommunications Establishment, which has been instrumental in cracking down on free and unfettered internet use in the war-torn country.
MicroScope understands that under the terms of the agreement Computerlinks has neither admitted nor denied the allegations in the settlement.
Blue Coat, which was unaware of the activity, terminated its distribution agreement with Computerlinks FZCO in 2011.
The firm's COO and president, David Murphy, today commended the US government for pursuing the matter.
"We take care to ensure that our products are sold in accordance with laws that prohibit the sale of our technology for certain end uses and to certain destinations and end users. We have cooperated extensively with the US government and will continue to support its ongoing investigation into the unlawful diversion of our products as required," said Murphy.
The vendor pointed out that it requires all its partners to strictly adhere to export control laws and uphold its ethics policy, and would now be taking additional steps to beef up its compliance programme and stop any future diversions of its products by third parties.
In a statement from the US Department of Commerce, under-secretary for industry and security Eric Hirschhorn said: "Today's settlement reflects the serious consequences that result when companies evade US export controls.
"It is vital that we keep technology that can repress the Syrian people out of the hands of the Syrian government."
Access to and control of the internet has been a major factor in the series of Arab Spring revolutions - of which the Syrian crisis forms a part.
In early 2011 the beseiged Egyptian government took steps to crack down on internet access within the country, forcing protestors to turn to small dial-up ISPs to get information out of the country, and the Bahraini government was also accused of trying to cut off access to social networks.
MicroScope contacted Computerlinks but at the time of writing the distie had not yet provided further comment on the settlement.
---
Image credit: Creatas