Microsoft: immense amount of work to do on Windows 8
Negative feedback on Windows 8 hangs heavy over an otherwise strong fiscal quarter for Microsoft
Microsoft has conceded that it needs to get its act together around Windows 8 and quickly, after taking fire from both analysts and customers over its new operating system.
Its Windows Division may have booked a strong 23% increase in sales to $5.7bn during Q3 to 31 March, but when adjusted to account for deferred revenue of $1.1bn – relating to a Windows upgrade offer – its sales were pretty much flat.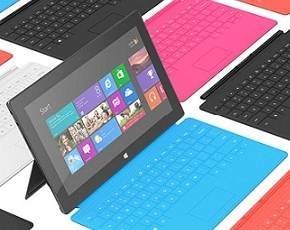 On a conference call with financial analysts, CFO Peter Klein said: "We built Windows 8 with touch and mobility at the centre of the experience, which positions us well in this new era.
"However, the transition is complicated, given the size of our hardware and software ecosystem. We still have an immense amount of work to do.
"Looking ahead, we will release the next version of Windows, codenamed Windows Blue, which further advances the vision of Windows 8 as well as responds to customer feedback," said Klein, although he did not detail how the next iteration of the OS would differ.
So far much of the negative customer feedback around Windows 8 has centred on usability, as many have found its touch-centric design difficult to use in a traditional mouse and keyboard environment.
Consumer criticism of Windows 8 has also been echoed by IDC programme vice president of clients and displays, Bob O'Donnell, who said: "The radical changes to the UI, removal of the familiar start button and the costs associated with touch have made PCs a less attractive alternative to dedicated tablets and other competitive devices."
Klein also used the results announcement to reveal he is stepping down from the post of CFO after a four year tenure. He becomes the latest in a succession of top Microsoft execs to cash in their chips and leave the table, following the recent departure of Windows head Stephen Sinofsky.
According to our sister site ComputerWeekly, the departures may reflect growing discontent over the Windows ecosystem within Microsoft, with questions also now being raised over the future of CEO Steve Ballmer, with concerns about slowing growth and Microsoft's failure to make a significant impact in the smartphone and tablet PC markets.
Sales, income all up, cloud plan bearing fruit, says Ballmer
In spite of the problems it has seen with Windows 8 and the possible concerns for Ballmer's future at the firm Microsoft saw a particularly strong quarter and Ballmer himself took an optimistic line.
Redmond revealed that GAAP quarterly sales were up 18% to $20.5bn, and up 8% to $18.8bn when adjusted for deferred revenues and its hefty European Commission fine.
Meanwhile, GAAP operating income grew by 19% to $7.6bn compared to this time last year.
The bold bets we made on cloud services are paying off

Steve Ballmer
"The bold bets we made on cloud services are paying off as people increasingly choose Microsoft services including Office 365, Windows Azure, Xbox LIVE, and Skype," said Steve Ballmer, chief executive officer at Microsoft. "While there is still work to do, we are optimistic that the bets we've made on Windows devices position us well for the long-term."
"Our enterprise business continues to thrive," added COO Kevin Turner. "Enterprise customers are increasingly turning to Microsoft for their IT solutions and as a result, we continue to take share from our competitors in key areas including hybrid cloud, data platform, and virtualisation."
The Microsoft Business Division posted $6.32bn of revenue, an 8% increase from the prior year period, 5% when accounting for sales related to the Office Upgrade Offer and Pre-Sales. Its Server and Tools business reported $5.04bn of revenue, up 11% year-on-year, with double-digit percentage revenue growth on both SQL Server and System Center.
Elsewhere, Online Services sales grew 18% to $832m, with online advertising up 22% driven by an increase in revenue per search, and its Entertainment and Devices Division posted revenue of $2.53bn, an increase of 56% from the prior year period, 33% adjusting for video game deferrals. Xbox live grew its membership base by 18% in the quarter.