FSB finds a freezing March hits SMEs hard
The coldest March for a century hit SMEs in the pocket as they saw demand drop and had to shut up shop as a result of bad weather conditions
The weather played a major part in adding to the pressure of those small businesses already struggling in a tough economic climate with many losing thousands as a result of the recent poor weather.
Although spring looks like it might finally have arrived the coldest March for a century cost SMEs on average £1,580 each according to the Federation of Small Businesses (FSB) mainly as a result of loss in demand and closures.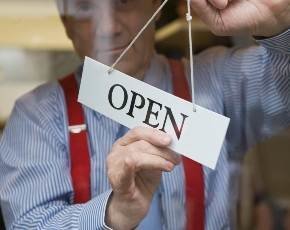 More than half (55%) of small businesses were hit by the weather with the FSB estimating the total cost of lost revenue reached £174m with an average of 2.2 days being lost to those firms that had to close because of the weather.
Mike Cherry, national policy chairman at the FSB, said that the consequences of one of the coldest starts to the year for many years had been compounded by the big freeze last month as people stayed away from work and placing orders.
"We may finally have turned a corner into spring, but it's been a long haul, following the coldest March in 100 years. While a few businesses have managed to take advantage of the weather many have found it difficult to manage. Not only have they had to cope with a lack of demand for products, but many have had to close," he said.
He added that in the cold people had been prepared to travel to out-of-town shopping centres and avoid going to their local shops and businesses and the fear was that trend would continue.
"We need people to Keep Trade Local and support local businesses that may be struggling as a result of the weather," said Cherry.