Windows 8 slammed after "worst ever" quarter for PC trade
IDC and Gartner are in agreement that the first three months of 2013 were an unparalleled disaster for the PC sector, and Microsoft may be partly to blame
Windows 8 has not only failed to boost the critically ill PC market, it may actually have stabbed it in the back.
This is just one of many concerning findings contained within two separate reports on the state of the worldwide PC industry, released in parallel by analyst powerhouses IDC and Gartner.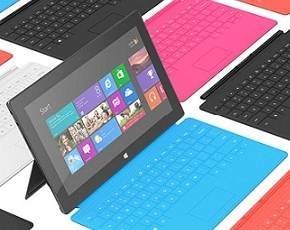 IDC programme vice president of clients and displays, Bob O'Donnell, delivered the damning assessment of Microsoft's latest operating system as he detailed another terrible quarter for the PC industry.
"The radical changes to the UI, removal of the familiar start button and the costs associated with touch have made PCs a less attractive alternative to dedicated tablets and other competitive devices," said O'Donnell.
"Microsoft will have to make some very tough decisions if it wants to help reinvigorate the PC market," he added.
Isabelle Durand, principal research analyst at Gartner, agreed: "Touchscreen-based ultramobiles offer PC manufacturers an opportunity to recover market share from media tablets, but Windows 8 PCs with touchscreens accounted for only a small percentage of PC shipments in the first quarter.
"The majority of consumers remain unwilling to pay the price premium for touchscreen capabilities at this stage," she continued.
Slump may be sharpest ever
Both IDC and Gartner agreed that the extent of the decline in the first quarter was among the worst ever. Global shipments, by IDC's reckoning, fell 13.9% year-on-year to 76.3m, while Gartner found an extra 3m units from somewhere, saying that 79.2munits were sold, equalling a year-on-year decline of 11.2%.
By Gartner's reckoning, this is the first time that global shipments have dipped below the 80 million mark since the height of the financial crisis in early 2009. IDC, meanwhile, said it was the worst quarter it has seen since it began tracking the PC market in 1994.
"The reduction in shipments was not a surprise [but] the magnitude of the contraction is both surprising and worrisome," remarked IDC research director, personal computing, David Daoud.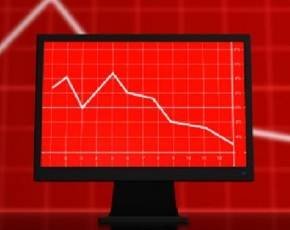 Daoud said that the industry had reached a critical point and vendors would have to do some serious strategic soul-searching as to how to compete with alternative form factors and remain relevant.
He predicted uncertainty for the channel, saying: "Vendors will have to revisit their organisational structures and go to market strategies, as well as their supply chain, distribution and product portfolios in the face of shrinking demand and looming consolidation."
Both reports found the global market was led by HP, with Lenovo, Dell, Acer and Asus following in that order.
HP shipped somewhere between 11.68m and 12m units, a decline of around 23.5%, as it wrestled with its inner demons. Lenovo shipped between 11.66m and 11.7m units, its slowest growth rate in three years, with a marked slowdown in APAC suggesting its 'Protect and Attack' strategy may have a limited shelf life.
Third-placed Dell shipped either 8.7m or 9m units, depending on whether you believe Gartner or IDC, down by approximately 11.2%, with confusion over its future not helping matters. Acer shipped approximately 6.5m units, down around 30% and Asus was down by either 3.5% to 5.3m (Gartner) or 19.2% to 4.3m (IDC).
IDC saw EMEA remaining constrained, posting a stronger double-digit decline than predicted. Results were far short of expectations in the consumer segment thanks to the shift to tablets and constrained budgets, while the market response to Windows 8 and touch-enabled devices was slow, leading to cautious sell-in from vendors.
Gartner said that the EMEA market declined by 9.6%, the steepest recorded in history. It was again in agreement with IDC, saying that a fundamental shift in the role of PCs in the consumer market was the most pressing challenge facing the industry.
---
Image credit: Microsoft