Clock ticking loudly over end of XP support
With just a year left of official support from Microsoft for XP users those sticking with the old OS are being advised to start migration plans
The clock is ticking on those users that are still booting up Windows XP systems with the end of support looming in a year's time with many running the risk of not migrating to a more up-to-date OS before Microsoft flicks the switch on its old operating system.
Monday 8 April marks the start of the countdown to when Microsoft switches off support for the OS, which it launched back in 2001, as it tries to encourage customers to upgrade to the latest Windows 8.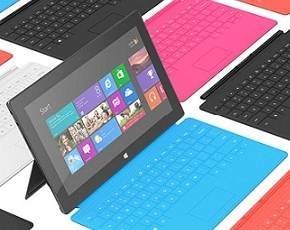 The problem for many customers is not around awareness of the end of support but in making the migration away from XP in time, with many now facing little chance of making a migration of corporate desktops in an orderly fashion.
According to research from 1E, which was carried out at the end of last year, less than half of those that responded had started to make the move away from XP to Windows 7 and most now find themselves in what is termed as 'the danger zone' with an aging OS leaving them exposed to greater security threats.
"The message is loud and clear – organisations that are not yet off the starting blocks or only a little way down the track are highly unlikely to complete before the Microsoft deadline," said Sumir Karayi, CEO at 1E.
"Whether the delay is because they misunderstood the sheer scale of the project, or that they are coming across myriad technical hurdles – from application reinstallation to gotchas around device drivers – which they never encountered before, it means they cannot confidently predict when they will finish the project or how much it will cost them. Ultimately, the challenge of such a project is that few IT teams will have ever experienced such a complex migration," he added.
The migration challenge should provide the channel with opportunities to help customers and the noise about the end of XP support should be ramped up from Monday as software migration specialists start to make it clear to customers that time is running out.
Read more on Microsoft Windows Services