Dell faces fight to keep hold of the firm he founded
A couple of unexpected bids to challenge Michael Dell's plans to take the firm he founded private have raised the prospect the process to settle the firm's future could take months
Michael Dell is facing competition to keep control of the company he founded after a rival bids emerged for the PC marker to challenge the option that had been put forward to take the firm private.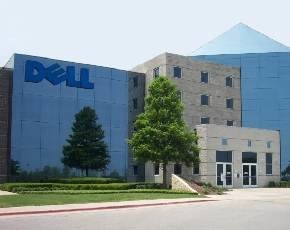 The original offer from Silver Lake and Michael Dell valued the firm at $24.4bn but it received criticism from some shareholders who believed that it undervalued the firm and there was a prospect of finding better alternatives.
Over the weekend it emerged that Dell's board would have to consider other bids with one from Blackstone Group and another from Carl Icahn, who has already been very critical of the Silver Lake and Michael Dell bid, both expected to equal or better the original offer.
According to the wires Icahn is offering $15 per share, Blackstone around $14.25 which both beat the $13.65 that was offered by Silver Lake and Dell. In its response to some criticism of the process Dell's board had stated that it would look at all offers seriously if more were submitted.
One of the elements of both the Blackstone and Icahn bids is that a portion of Dell remains public, which was not the original plan proposed by Michael Dell, making it a slightly harder decision for the board than just judging bid value.
A worry for those hoping that the whole process would have been wrapped up fairly soon is that the additional bids, with the prospect of even more hats being thrown into the ring, could stretch it out for months.