More education needed around SME big data pitch
As big data becomes a phrase being used more often in the SME market the need for greater education and products designed for smaller firms has been highlighted
If the phrase 'Big data' is going to have meaning in the SME market then more work is going to have to be done by vendors not just on a customer education front but also in delivering products that have been designed for the small business buyer.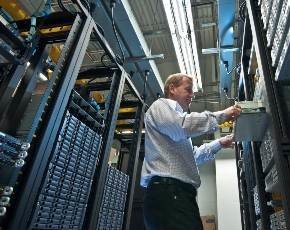 Seen by many as a large enterprise play the hype around big data is pushing the technology into conversations that resellers are starting to have with customers about information requirements but the channel needs to be armed with a better response to give customers.
"Not only do you need to define the proposition for big data and analytics for SMBs (and I do think there is a case), vendors still need to scale it down to a format and price level that makes it affordable and consumable for smaller businesses," said Jason D'Cruz, marketing manager at VIP Computers.
"There certainly needs to be more education about how big data can match business strategies, taking into account appropriate spend and how far it might effect future business decisions," he added.
Steve Johnson, channels director for Northern EMEA at Extreme Networks, added that the trend in the market is going in one direction for all sizes of firms as requirements for storage capacity and the access to stored data continue to grow.
"The costs associated to this technology are also growing out of hand for many customers," he said highlighting a need for the channel to get involved with aiding customers with questions that will involve hardware, infrastructure and cost.
For more coverage of the big data market see the forthcoming April MicroScope ezine