Risks of using pirated software costing firms billions
The costs of cleaning up malware after installing pirated software is costing businesses globally billions according to figures from IDC
The costs of buying illegal software are $144bn globally for businesses that face opening the door to viruses, malware and desktop problems as a result of installing pirated software.
The figure comes from an IDC survey of the piracy undertaken on behalf of Microsoft, which wanted evidence of just how risky using pirated software was for it to arm resellers with facts to persuade more customers to buy genuine products.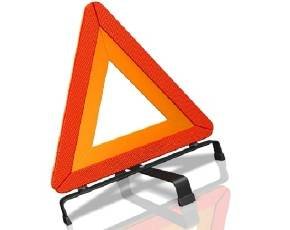 Not only did the IDC findings put a cost to the efforts to clean up viruses but it raised the spectre that organised crime was using pirated software loaded with malware as a way of infecting SME machines.
Although at an enterprise and mid-market level the number of firms using illegal software had dropped the problem had grown at a small firm level and the factors that are encouraging people to cut corners - a poor economy and a head in the sand attitude over BYOD - continued to dominate the landscape.
Michala Wardell, anti-piracy and IP manager at Microsoft, said that although pirated software was now coming largely through peer-to-peer sites and not from the car boot sales and computer fairs as much the consequences for home and business users remained as dangerous as ever.
IDC's main findings
* A third of the PC software globally is counterfeit
* Those using pirated software face a one in three chance of encountering malware
* Consumers will waste 1.5bn hours dealing with malware from pirated software
* The bill for businesses cleaning up the problems after pirated software use will hit $114bn this year with a potential $350bn at risk through data breaches
"In the small business space there is more to be done and maybe in the economic climate people have been looking at different options but they haven't factored in the costs of fixing the PC and the data loss that businesses are suffering from," she said.
She added that for those firms that downloaded software from the web the infection rates were very high and most had been subsequent victims of identity fraud, having their credit card details stolen and had seen amounts of money mysteriously leaving their accounts.
Alex Hilton, chief executive of the Federation Against Software Theft (FAST), said that although the attitude towards piracy seemed to have been a fairly constant one in the last few years the environment had changed fairly significantly with the growth in the use of high speed internet connections to download illegal software.
"We have to get that message through to organisations that if anything the fear, uncertainty and doubt should be even greater than it was ten years ago," he said.
Read more on Independent Software Vendor (ISV) community