Microsoft hit with £484m fine by EC over browser failure
Microsoft has been hit with a £484m fine from the European Commission for failing to provide users with choices of web browsers
Microsoft has been handed a whopping £484m fine for failing to promote a range of internet browsers opting instead to plug its own Internet Explorer software to users in the European Union.
The European Commission handed out the fine to penalise Microsoft for failing to offer a choice after the vendor dropped a browser choice screen when it updated Windows 7 in 2011.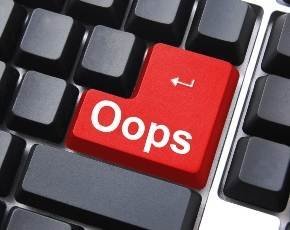 The firm had promised that it would emphasise to users that they could choose browsers from Google, with Chrome, or other options including Firefox and Opera, as well as its own Explorer,
But the failure to keep the browser choices in Windows 7 was viewed by the EC as a move to break that promise and led to the million pound fine, which is meant to act as a deterrent to anyone else thinking of going back on their word.
Joaquín Almunia, vice president of the European Commission responsible for Competition Policy, said that Microsoft had orginally agreed back in 2009 that it would give users browser choices but then had gone back on that pledge following the move to Windows 7 service pack 1.
"Although Microsoft did make the choice screen available in March 2010, the choice screen was not rolled out as required following the launch of Windows 7 Service Pack 1 in May 2011. As a consequence, during more than a year, until July 2012, around 15.3 million users did not see the choice screen as they should have," he said.
"In setting the level of the fine, the Commission took into account the gravity and the duration of the infringement as well as the need to ensure that the sanction is sufficiently deterrent," he added.
In a statement Microsoft accepted that it had not given users a choice but blamed a technical error and added that it had apologised to the EC: "We have taken steps to strengthen our software development and other processes to help avoid this mistake – or anything similar – in the future."