Micro Focus reports steady business, closes acquisition
Enterprise BI specialist Micro Focus has reported steady trading for the period from 31 October, with results in-line with its expectations
Enterprise software specialist Micro Focus has reported steady trading for the period from 31 October, with results in-line with its expectations.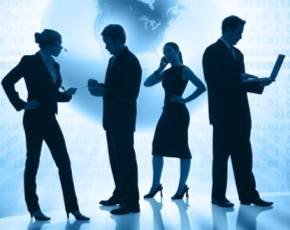 In an interim management statement put out on 21 February, the LSE-listed firm said it had seen some adverse movement in currency rates in the period compared to the same period last year, but the year-to-date impact turned out to be broadly neutral as compared to a $3.6m (£2.3m) currency gain last year.
The firm also reported good operational cash generation, as demonstrated by a 50p per share pay-out to investors totalling $130m along with its usual interim dividend.
The board reported that its expectations for the rest of Micro Focus' financial year, which will close on 30 April, will be in line with those set out in its interim results.
Separately, Micro Focus has also announced the completion of the IP, assets and liabilities of Progress Software's Orbix, Orbacus and Artix software lines, which cost it $15m two months ago as a Christmas present to itself.
The acquired products are used by roughly 200 enterprises overlapping with Micro Focus' own customer base, with a particular focus on telcos, financial services and the public sector.
The packages complement Micro Focus' own Visibroker lines and beef up its business around the Common Object Request Broker Architecture (CORBA) standard, a multi-protocol, multi-platform integration solution that bridges the gap between different operating systems and languages.
The all-cash acquisition would have closed a month ago but was held up by some contractual consents. It is expected to contribute $3m to its sales through April, and $14m in fiscal 2014 commencing 1 May.
Read more on Enterprise Resource Management (ERP) Services