Bill Gates mulls over mobile mistakes
Bill Gates has admitted that Microsoft made mistakes in its mobile strategy allowing leadership in the smartphone market to go to rivals
The chairman of Microsoft Bill Gates has admitted that the vendor was slow in getting its act together on the mobile front allowing leadership in the market to go to rivals.
Microsoft has been playing catch-up to Apple, Samsung and others in the mobile market for the past few years after failing to make much of a dent with Windows Mobile, before its more recent attempts with the Windows Phone.
Speaking in a wide ranging interview on CBS, which also included some details of his main passion with his charity work, the former CEO of Microsoft did face up to questions over the current health of Microsoft.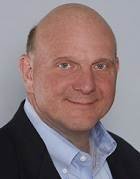 "There's a lot of things like cellphones where we didn't get out in the lead early," he added "The way we went about it didn't allow us to get the leadership so it's clearly a mistake."
When he was was asked about the performance of the current CEO Steve Ballmer he responded by saying that although progress was being made with Windows 8, Surface and Bing there was still a lot more to be done.
"Is it enough? no. He and I are not satisfied that in terms of breakthrough things we are doing everything possible," he said. referring to Ballmer.