Lenovo aims to topple HP from EMEA PC top spot
Lenovo is setting its sights on toppling HP from the number one spot in the EMEA PC market as it consolidates second position in the market
Lenovo continues to take market share from rivals in a tough PC market with its latest product releases managing to get the thumbs up from users across EMEA.
The latest analysis of the market from IDC for the fourth quarter of last year saw Hewlett-Packard hold on to the top spot but also saw Lenovo consolidate itself in second place.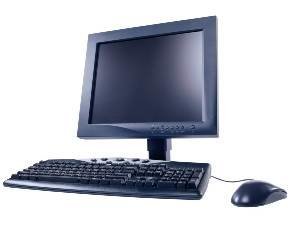 On the back of growth that has seen Lenovo shift from lower down the rankings to second the firm now has ambitions to topple HP off the number one spot in the EMEA PC market.
Lenovo EMEA president Gianfranco Lanci said that it had aimed to be in the top three by this year and it had managed to do slightly better than expected and now it wanted to go further.
"In April 2012, we set a clear goal - to become the #3 PC vendor in EMEA and gain more than 10% market share by 2013 - and we have achieved this well in advance of our deadline," he said that it now wanted to go after HP.
"In the coming year the market will see Lenovo bring even more innovative products to market; dominate the consumer space much more than we have done to date and deliver on our corporate strategy of being a PC+ company," he added.
IDC's figures showed that over all the market saw a 10.7% decline in PC shipments across EMEA in the fourth quarter year-on-year with the full year figures showing that there was a 1.6% decline in PCs last year compared to 2011 and laptop units shipped remained almost flat.
"As expected, PC sales remained constrained across EMEA in 4Q12 as consumer demand concentrated further on tablets during the holiday season, and despite the launch of Windows 8 and new designs which did not provide the hoped upturn effect", said Maciej Gornicki, senior research analyst, IDC EMEA Personal Computing.
Picture credit: Ryan McVay