PC market in midst of "structural shift" says Gartner
As global PC shipment figures decline yet again, analysts at Gartner have said the PC market is in the midst of a "structural shift" as demand for tablets continues to grow
As global PC shipment figures decline yet again, analysts at Gartner have said the PC market is in the midst of a "structural shift" as demand for tablets continues to grow.
Principal analyst Mikako Kitagawa said that tablets were now not so much "cannibalizing" PC sales but causing users to shift consumption to tablets rather than replacing older PCs.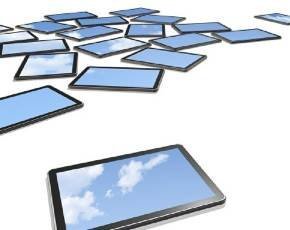 "Whereas as once we imagined a world in which individual users would have both a PC and a tablet as personal devices, we increasingly suspect that most individuals will shift consumption activity to a personal tablet, and perform creative and administrative tasks on a shared PC," said Kitagawa.
"There will be some individuals who retain both, but we believe they will be exception and not the norm. Therefore, we hypothesise that buyers will not replace secondary PCs in the household, instead allowing them to age out and shifting consumption to a tablet," she explained.
Kitagawa posited that this latest market shift was triggered by the launch of a number of more compelling low-cost tablets during 2012, which distracted attention from the more expensive market leader, Apple's iPad.
Kitagawa also suggested that there may be an upside to this change, saying: "the disenfranchised PCs are those with lighter configurations, which mean that we should see an increase in PC average selling prices (ASPs) as users replace machines used for richer applications, rather than for consumption."
However, in the here and now global PC shipments still declined 4.9% in the last three months of 2012.
Gartner's latest market data largely back up stats from rivals IDC and suggest that Windows 8 did not have a significant impact on sales and shipments during the pivotal Christmas quarter.
Analysts said that in the main, PC vendors had so far failed to exploit the potential of touchscreen technology and were offering "somewhat lacklustre" form factors.
Research director Ranjit Atwal said: "The launch of Windows 8 had no impact on PC demand, especially as ultramobile products were both limited in supply, as well as being priced too high.
"The holiday season mostly saw retailers clearing Windows 7 notebook inventory or driving volume of low-end notebooks. Furthermore, the increasing choice of tablets at decreasing price points no doubt became a favourite Christmas present ahead of PCs," he said.
HP held the number one spot worldwide with 14.6m units shipped worldwide although its market share dropped 0.5% to 16.2%. Second-placed Lenovo grew 8.2% to 14m or 15.5% of the market, while Dell was down 21% to 9.2m, representing 10.2% of the market.
Fourth and fifth places on the global shipments chart were held by Acer and ASUS, with Acer down 11% to 8.6m and ASUS up 6% to 6.5m.
In EMEA, total PC shipments of 28.1 million units represented a 9.6% decline from the fourth quarter of 2011, with Western Europe wiping out growth in Central and Easten Europe and MEA.
The regional market again saw HP at the top, shipping 5.3m units, down 8.3%. Lenovo grew 29.4% to 3.1m, while Acer, ASUS and Dell in third, fourth and fifth positions, slipped 15%, 14% and 26% respectively.