Tablets prove a hit at Christmas
The numbers of tablets activated on Christmas Day smashed previous records as large numbers of users switched on their gifts from Santa

Retailers who did well this Christmas on the sales front will have the technology sector to thank for keeping the tills ringing with tablets being one of the most sought after gifts.
Tablets, particularly sales of the 7 inch format, had been predicted to explode over the festive buying period and many people woke up to find technology from a range of providers.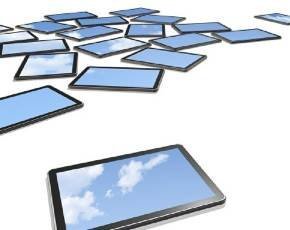 Flurry Analytics reported that around 17m tablets from Apple, Samsung, Amazon and others were activated on Christmas day, a 250% increase on a year earlier.
"Christmas 2012 is more than 2.5 times larger than Christmas 2011, which surpassed its own baseline by more than 300%," Peter Farago, vice president of marketing at Flurry Analytics, wrote on the company blog.

The impact of tablet sales could also be seen on the high street with John Lewis reporting that Christmas like-for-like sales were up 13% with total sales coming in at £684.8m, with electricals and home technology sales up 30.9%.
Driving that growth were iPads and laptops, which were one of the top items customers were buying in the retailer's sale.