Oracle Q2 revenues rise 3%
IT giant Oracle has posted a modest increase in sales of 3% to $9.1bn (£5.6bn) for the second quarter of its fiscal year 2013, compared with the same quarter the year before
IT giant Oracle has posted a modest increase in sales of 3% to $9.1bn (£5.6bn) for the second quarter of its fiscal year 2013, compared with the same quarter the year before.
New software licenses and cloud software subscriptions revenues were up 17% to $2.4bn. Software license updates and product support revenues rose 7% to $4.3bn.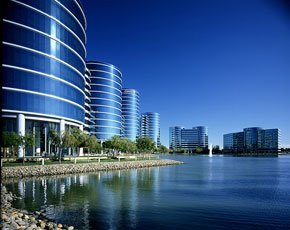 Hardware systems product sales fell 23% from the same period a year before, to $734m.
But Georgina O'Toole, director at analyst firm TechMarketView, said the increase in sales could represent companies' cyclical IT investments, rather than a strong underlying growth in Oracle sales.
"Because the comparable quarter last year was not good, the results could looks more positive than they actually are," said O'Toole.
"The company does appear to be on track, although it would be interesting to see if the hardware division is going to move in the direction it says it is going to.
"It's also interesting that it hasn't split out cloud subscriptions, so it's hard to tell what is coming from traditional software licences."
Oracle president, Mark Hurd, said: "Q2 performance was strong and broad-based, as all geographies reported double-digit revenue growth in new software license and cloud subscriptions.
"Applications, middleware and database all had double-digit growth in new software license and cloud subscriptions, with applications leading the pack with growth of over 30%."
---
This story originally appeared on ComputerWeekly.com