Public sector looking for more nimble supply options
Public sector customers are going to look more often at suppliers that can help them keep costs and under control and deliver IT projects on time according to IDC
The public sector is going to keep budgets constrained next year but will be more open to buying its products from suppliers that can help it keep costs under control.
IDC has been taking the pulse of the public sector across EMEA and come up with a list of predictions of what 2013 has in store and it involves cloud, big data and keeping a close eye on costs.
One of the predictions is that governments will start adopting third-generation platforms that combine cloud, big data, mobile and social business tools and there will be more of a move towards either private or public clouds with hybrid just taking 20% of projects.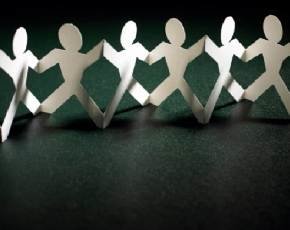 But from the channel's perspective it is the thoughts about suppliers that will be of particular interest with strategic sourcing of IT becoming more popular as the public sector looks to reduce costs as well as the time to market.
Although it will still represent less than 20% of ICT spending it is a growing trend in the market and should be seen next year.
"The volatile context in which governments operate make systemic change necessary. Incremental, step-by-step improvements to government effectiveness will be often the only ones affordable in the short-term," said Mark Yates, research analyst, IDC Government Insights, EMEA .
"Agility in architectural design, management and sourcing is the only way forward for smart governments that want to make information technology a key enabler and trigger of long-term sustainable service delivery," he added.